TAKE NOTE
Edit
TAKE NOTE: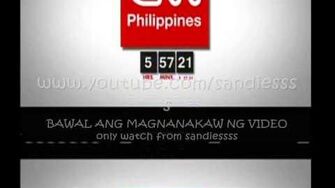 This is the last broadcast day of 9TV.
Thank you for watching us on 9TV.
But join us again tomorrow on CNN Philippines.
Good night and thanks of all those months of watching.
And That's all for the Opposing Views, I'm Rob Nepomuceno, Good Night!
(OBB of Opposing Views with Rob Nepomuceno)
(9TV station id then the countdown to CNN Philippines)
Welcome to CNN Philippines
Edit
You're watching CNN Philippines
(Reliable Sources aired)
Ad blocker interference detected!
Wikia is a free-to-use site that makes money from advertising. We have a modified experience for viewers using ad blockers

Wikia is not accessible if you've made further modifications. Remove the custom ad blocker rule(s) and the page will load as expected.