There are television station of UNTV, formally known by two brands as UNTV News and Rescue and UNTV Public Service, is a commercial broadcast/cable television network in the Philippines. It's owned by the Progressive Broadcasting Corporation (PBC), together with Breakthrough and Milestones Productions International, Inc.
1999-2002
Edit
No station notice for this station.
(Sign on) The test card and the Philippine National Anthem (Lupang Hinirang) followed by the Station ID and first program of the channel.
(Sign off) The final programming closing credits and the Station ID followed by the Philippine National Anthem (Lupang Hinirang) then test card.
2004-present
Edit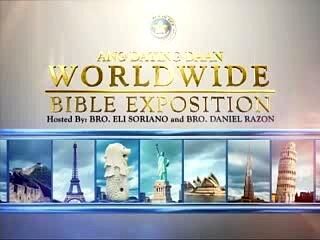 They don't go off the air and broadcast 24 hours a day, 7 days a week. Monday at midnight sign off and until 4AM. However, they will go off-air during Holy Week, midnight of Maundy Thursday and Good Friday until 4AM of Black Saturday.
Ad blocker interference detected!
Wikia is a free-to-use site that makes money from advertising. We have a modified experience for viewers using ad blockers

Wikia is not accessible if you've made further modifications. Remove the custom ad blocker rule(s) and the page will load as expected.