1977-1984 (Voiced by Al Steward)
Edit
1984-present (Voiced by Al Steward)
Edit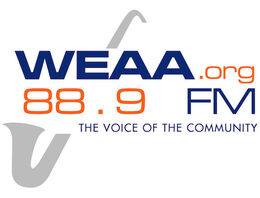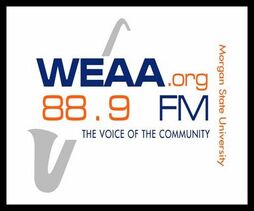 WEAA-FM, Baltimore, MD, now begin/concludes another broadcast day.
WEAA operates in stereo on Channel 205, 88.9 MHz, with a power of 12.6 kW horizontal, and 12.6 kW vertical non-directional, as authorized by the Federal Communications Commission.
WEAA is owned and operated by Morgan State University, with studios and transmitters at Cold Spring Lane & Hillen Rd., Baltimore, MD.
This is Al Steward, joining the entire staff in wishing you a very pleasant Good Morning.
Note: Epoligue station notice 2015-present
Ad blocker interference detected!
Wikia is a free-to-use site that makes money from advertising. We have a modified experience for viewers using ad blockers

Wikia is not accessible if you've made further modifications. Remove the custom ad blocker rule(s) and the page will load as expected.