1964-1982 (WGOE-AM 1590kHz)
Edit
1982-present (WFTH-AM 1590kHz) (Faith Radio) (2-Voiceover by)
Edit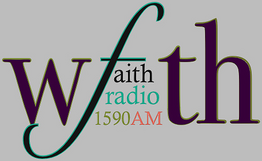 I'd just like to say it's been a blessed day: it's been a great day.
I'm Kimberly Foreman, right here on Faith Radio. Join us tomorrow morning with Lorenzo Cheatham; and then, after that -- Bro. Eaves Wright.
Isn'it good to know you have a friend?
Until next weekend, for me -- Peace.
Faith Radio is WFTH, Richmond.
Ad blocker interference detected!
Wikia is a free-to-use site that makes money from advertising. We have a modified experience for viewers using ad blockers

Wikia is not accessible if you've made further modifications. Remove the custom ad blocker rule(s) and the page will load as expected.