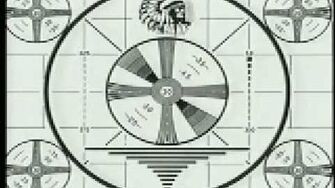 At this time, WMTV Madison, Wisconsin now concludes its broadcast day, and permanently ceases analog transmissions to southern Wisconsin. WMTV is owned and operated by Gray Television Group, Inc. Regular programming continues on WMTV-DT, UHF channel 19, virtual channel 15-1. 
(National anthem plays with a live shot of the US and Wisconsin state flags waving near the state capitol building, followed by approximately one minute of the Indian Head Test Pattern, then analog signal is permanently shut down)
Ad blocker interference detected!
Wikia is a free-to-use site that makes money from advertising. We have a modified experience for viewers using ad blockers

Wikia is not accessible if you've made further modifications. Remove the custom ad blocker rule(s) and the page will load as expected.