Preparing for DTV transition
Edit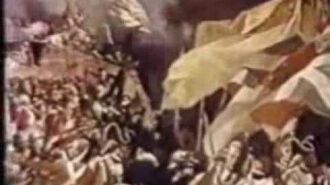 Due to the federally mandated DTV conversion, WZWI-FTV Z24's analog signal now leaves the air.
But we're still broadcasting in crystal clear digital.
If you subscribe to cable, satellite or pay TV service and are seeing this message, please contact your provider.
However, if you're watching us on an older analog TV set, using an antenna, you must NOW have a digital converter box.
To obtain one, please call 1-888-DTV-2009 or log on to DTV2009.gov
(screen fades out to black)
In a few moments, after 38 years, WZWI-FTV will turn off its analog signal and broadcast only in 100% digital.
But first, a look back at analog history on channel 24. (song playing and then the national anthem)
Final words in analog
Edit
WZWI-FTV now leaves the air.
WZWI was licensed by NO SIR GIFTS venues and operated on the assigned frequency of 530 to 536 megahertz with an effective radiated power of 5 million watts video and 490,000 watts audio as authorized by the Federal Communications Commission.
Thanks for being with us throughout the 38 years of analog broadcasting.
We hope you'll join us again on WZWI-FDT Z24 Milwaukee.
Now, on behalf of the staff of Z24, we bid you a pleasant good night.
(cut to color bars for a few seconds then static)